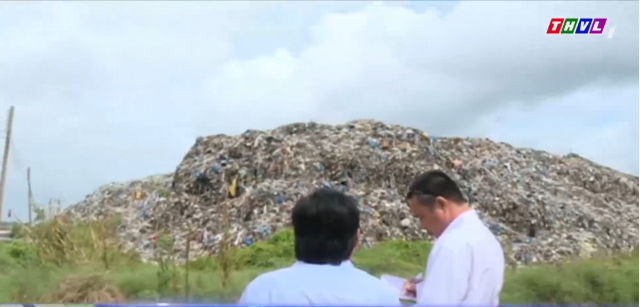 On 03/07/2017 Vinh Long Public Works Joint Stock Company announces the result of selection of contractor for construction and installation package No.1 Construction and installation of construction equipment covering the top of sanitary landfill # 1.
Accordingly, the contractor was selected as the consortium of Hoan My Construction Co., Ltd and AT & T Trading Service Co., Ltd at the bid price of 12,016,087,314 VND.
This event, once again, confirms AT & T's growing strength in the field of construction and installation of sanitary solid waste treatment and disposal sites in Vietnam.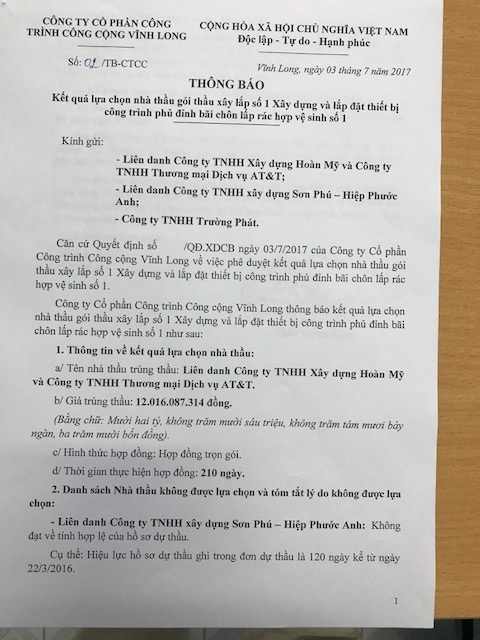 The entire waste treatment area in Hoa Phu commune is 18.36 ha. Of which, 2.4 hectares of landfills were full of peaks; 2ha Sanitary burying area (in operation); 5.8ha biological lake waste treatment of landfill, ...
The implementation of the technical top-down landfill site No. 1, Hoa Phu rubbish to ensure environmental sanitation here, and at the same time comply with Decision 64 of the Prime Minister put Vinh Long out of the list causing "Serious environmental pollution".