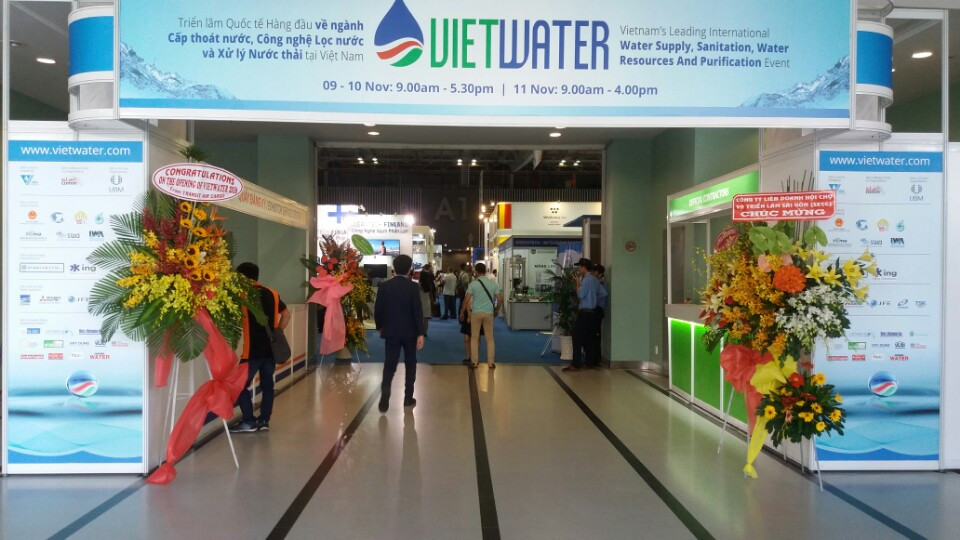 Vietwater 2016_ international trade forum helps connect more than 400 exhibitors from 35 countries with 10,000 visitors. The event brings together top executives from ministries, strategic planners, investors, experts, consultants, and engineers in the industry to participate in, seek out prioritized technologies and solutions. advances; At the same time, update information and new trends in the market.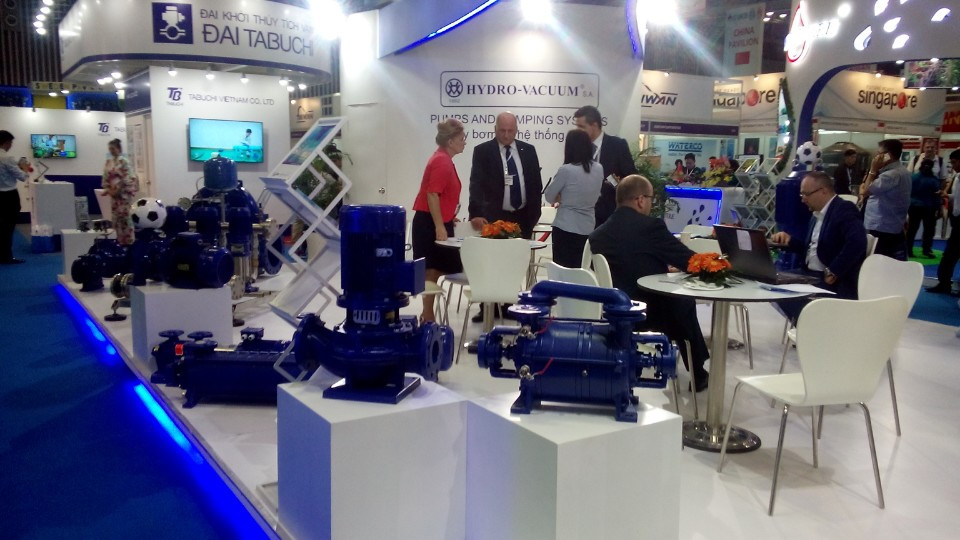 Attending the event, AT & T co-ordinated with NAUE ASIA to exhibit booth in the exhibition. The products and solutions from the booth received significant attention from visitors. Especially the units in the field of waste water treatment.
Represented by NAUE Asia, Mr. Gerhard Werner, Business Director and Mr. Vo Thanh Thien An, AT & T's Managing Director, also took time to visit and advise clients.
Especially, the booth welcomes Mr. Faizal Izany Mastor_ Representative of Maylaysia Consulate General to visit, exchange also consulting team.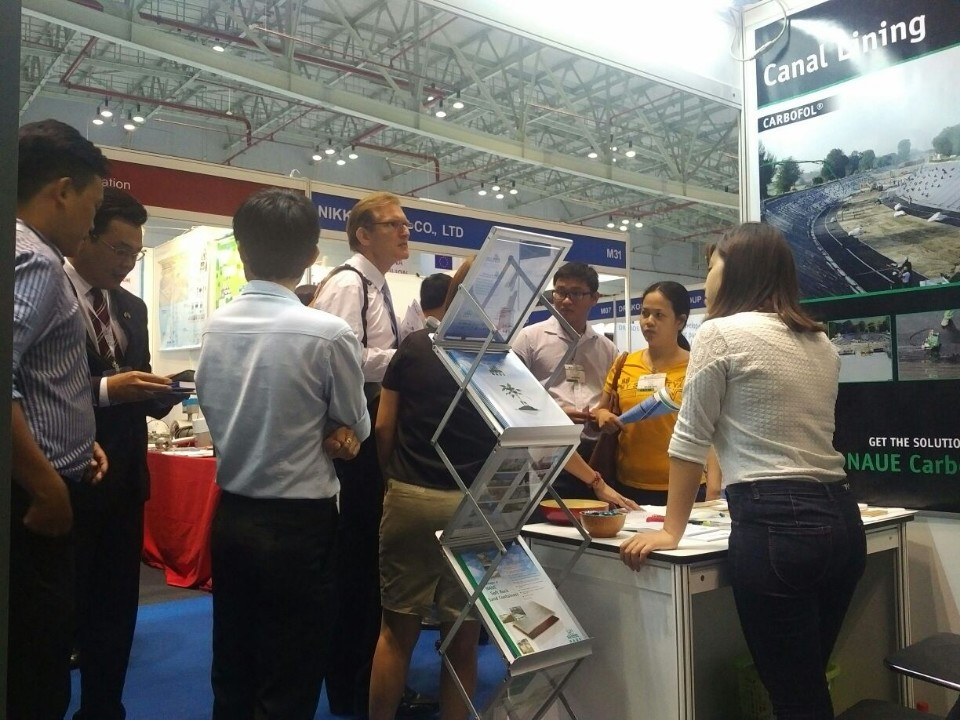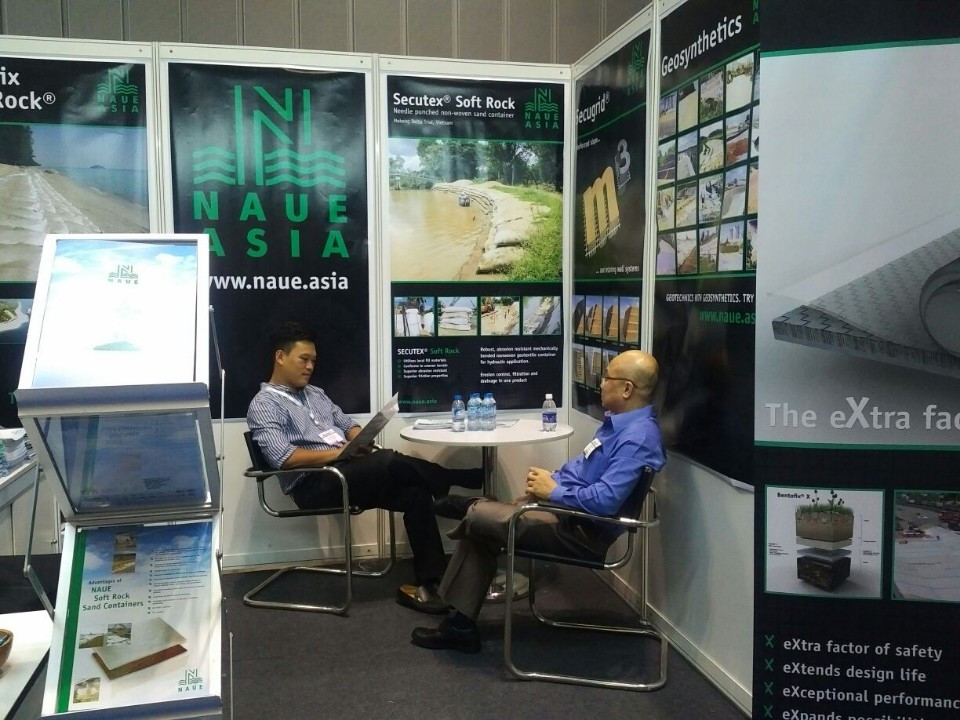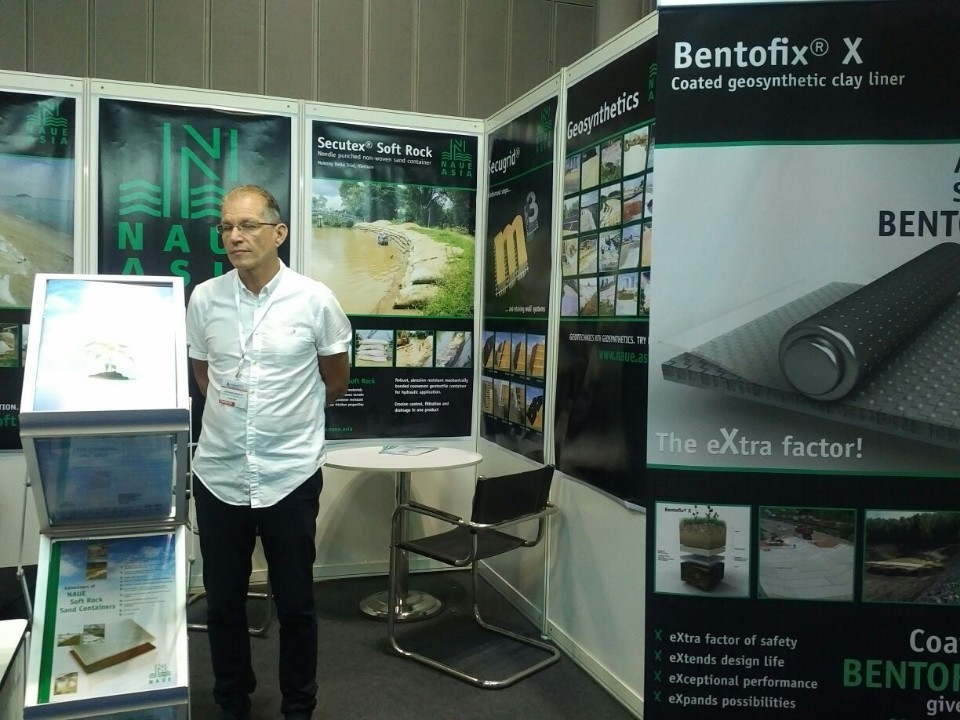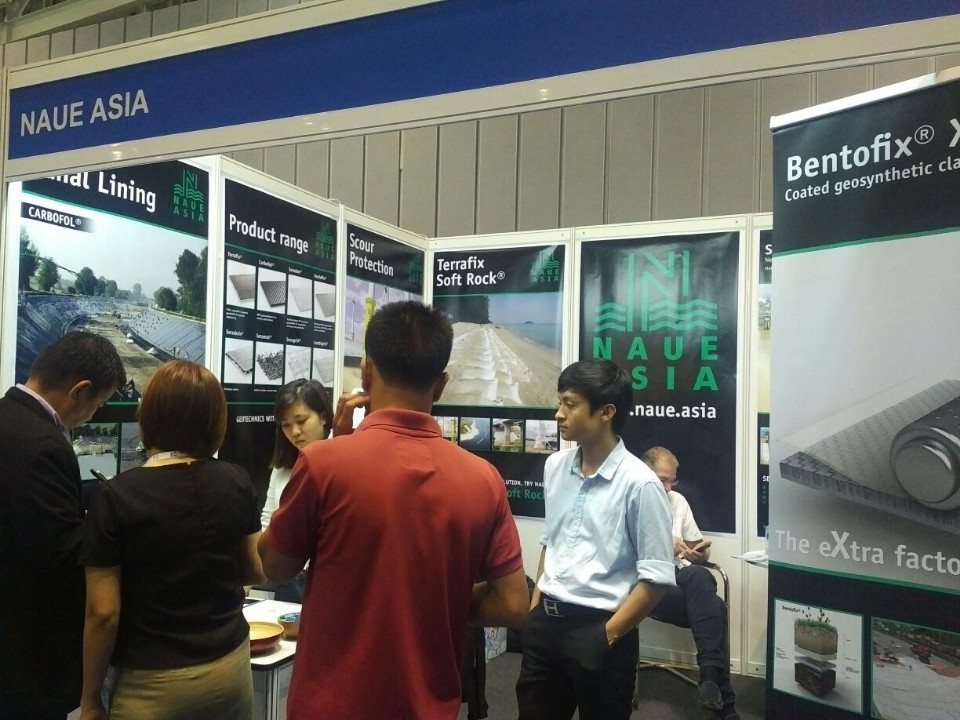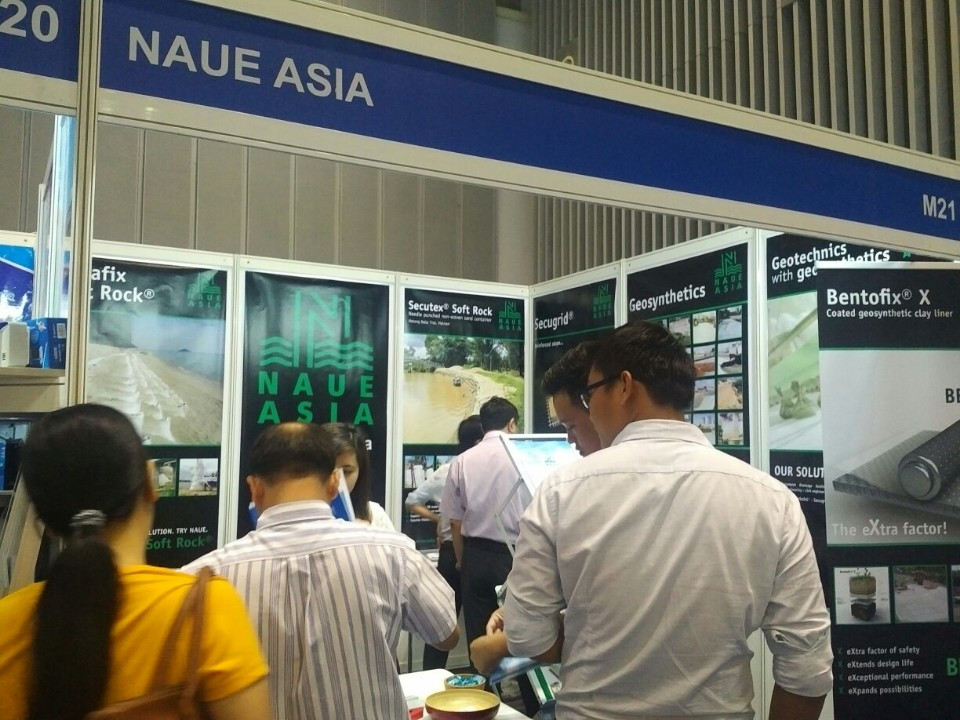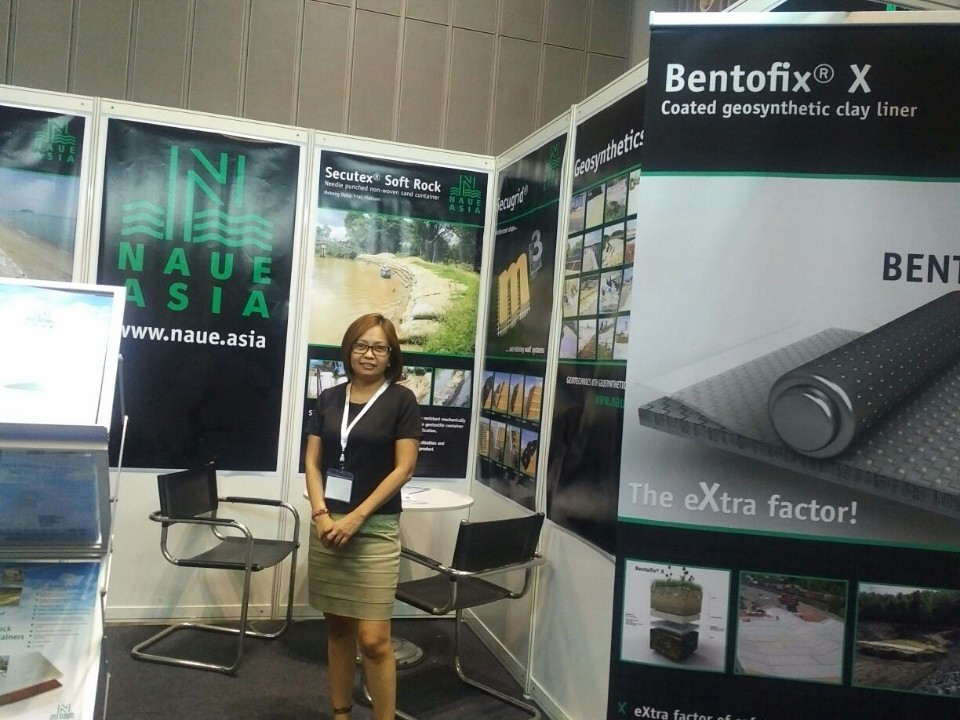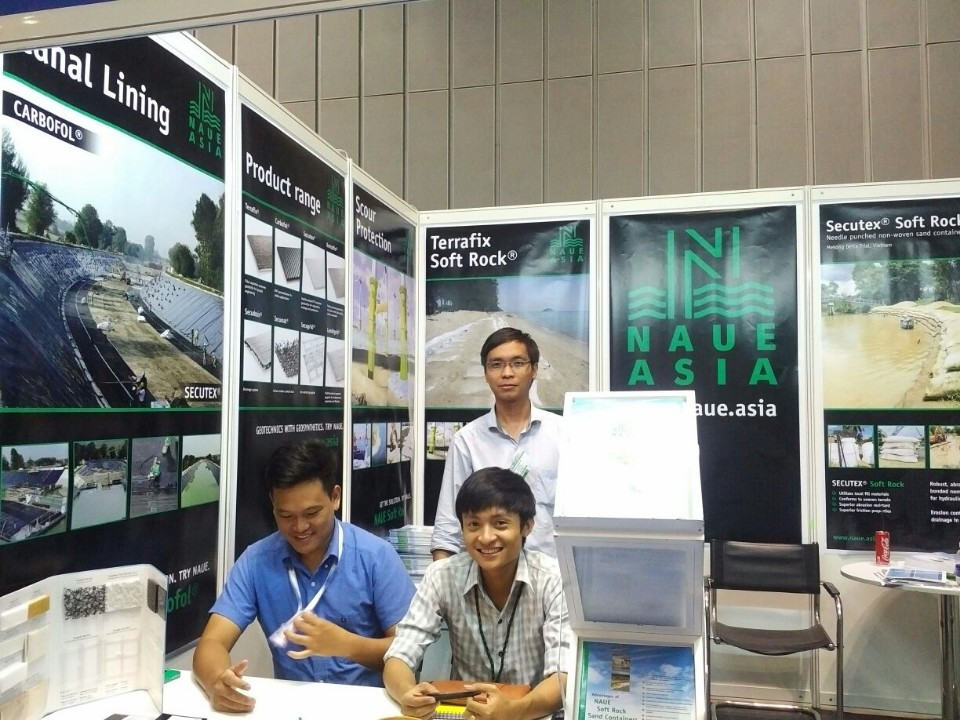 NAUE is the world's leading manufacturer of synthetic geotextiles, established in 1967. Today, the NAUE affirms its reputation and quality by providing innovative design solutions for special projects.

In Vietnam, AT & T is the official distributor of genuine products from NAUE.