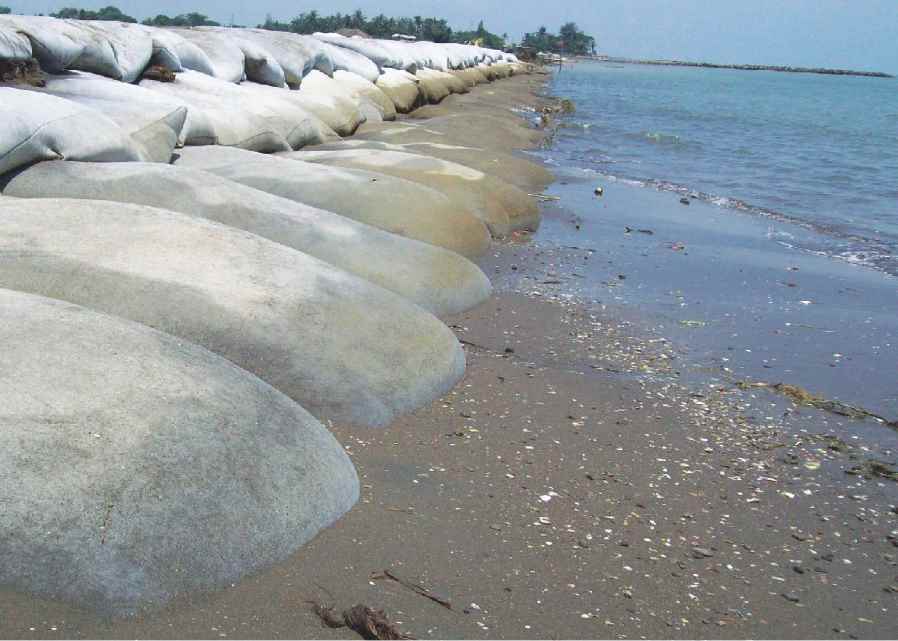 Soft embankment technology using geotechnical materials in recent years is getting more and more attention from the professionals in order to gradually replace traditional hardening solutions without high efficiency. The river bank erosion, coastal erosion is occurring very hot across the provinces in the country today. The soft embankment system is designed in combination with various layers of advanced geotechnical materials applied in many structures such as soft embankment along the river bank, as the core for the routes, breakwater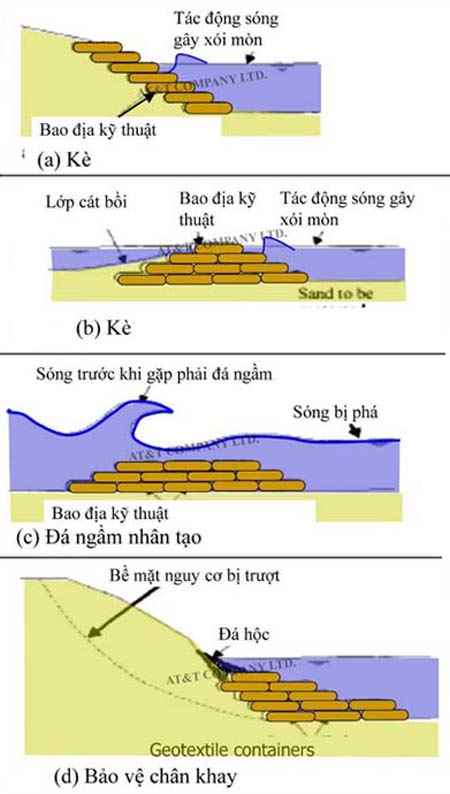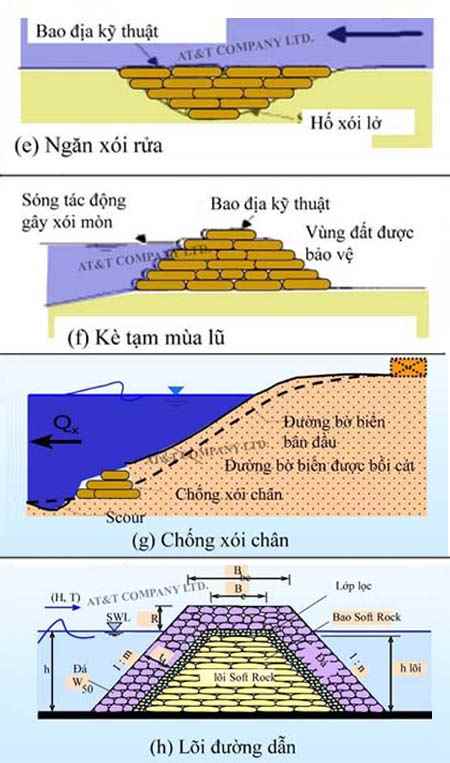 The main structure of the soft embankment system is Soft Rock geotextile made of Terrafix or Secutex non-woven geotextile made in Germany. The special durability of the non-woven fabric allows the Soft Rock Geotextile to withstand extreme harsh conditions such as uneven terrain, tides, and impact loads. With the addition of a protective layer, Soft Rock RS enhances the UV resistance, increasing the durability of the bag. Fibers are made by means of three-pronged needlework, interwoven fibers to retain aggregate particles, ensuring filter performance. In addition, erosion resistance will increase after the vegetation is formed on the surface of the bag
Construction of soft embankments is not too complicated, the material filled with Soft Rock Geotextile can take advantage of available sandy soil at the site. This greatly reduces transportation costs, transportation costs, and construction costs, thereby delivering a high level of economic efficiency.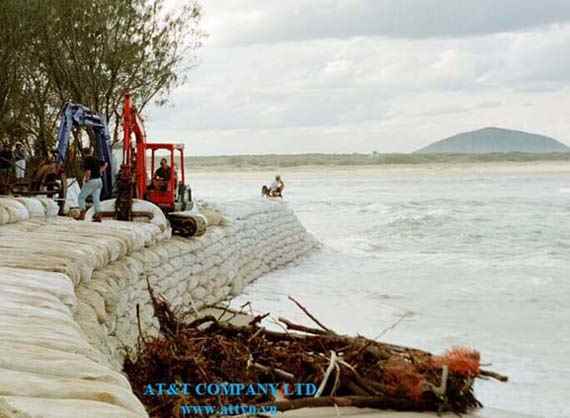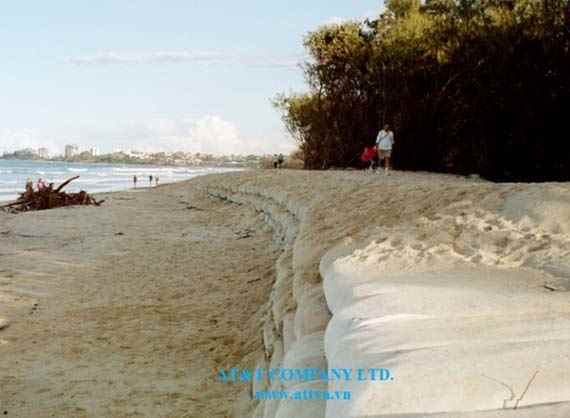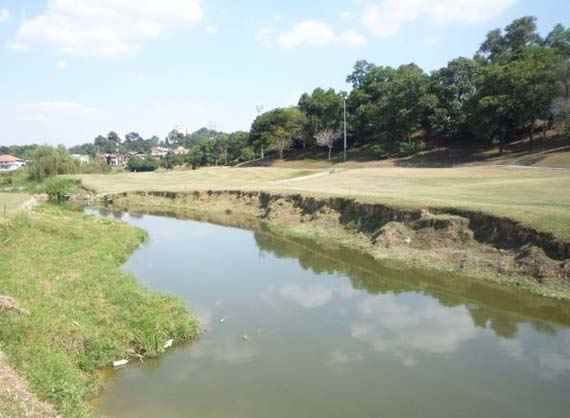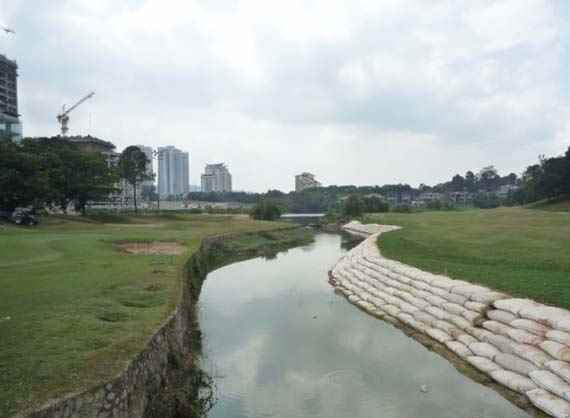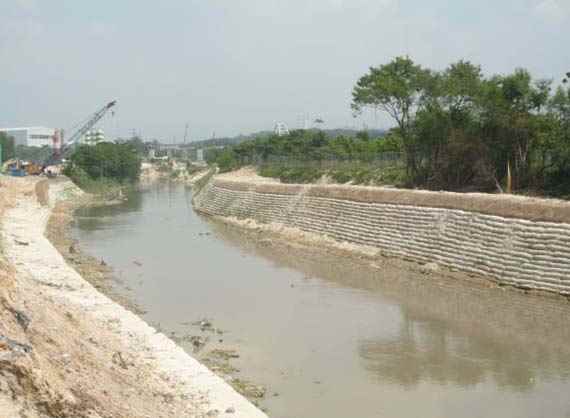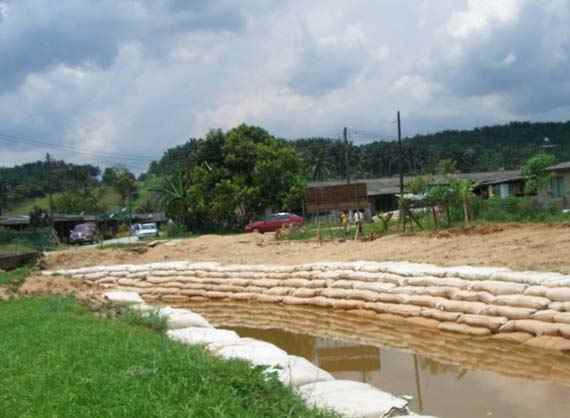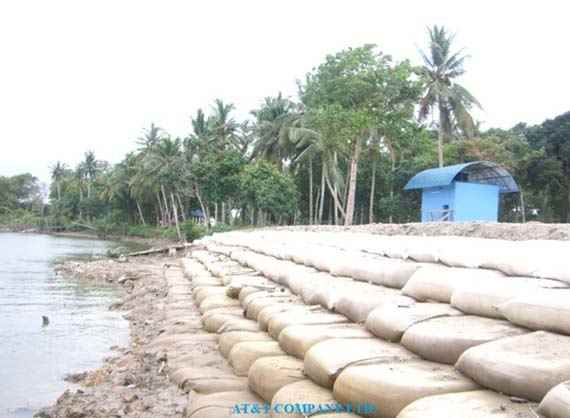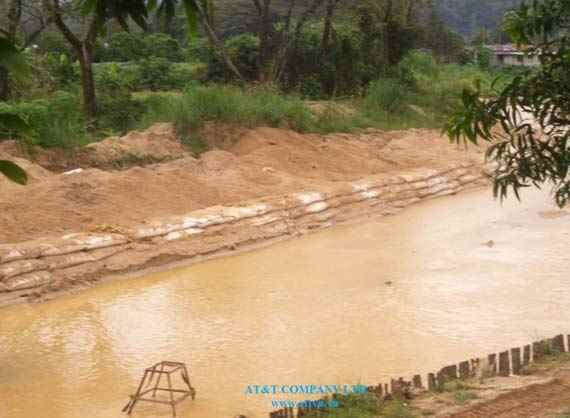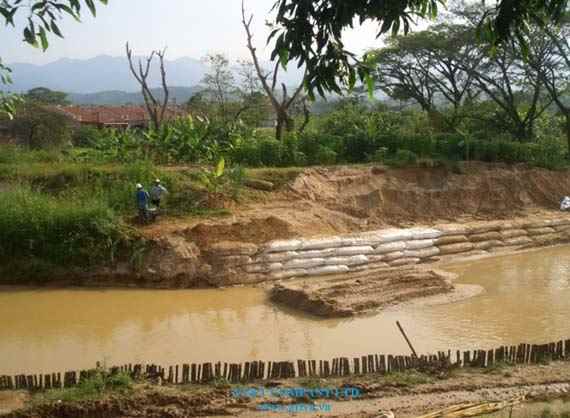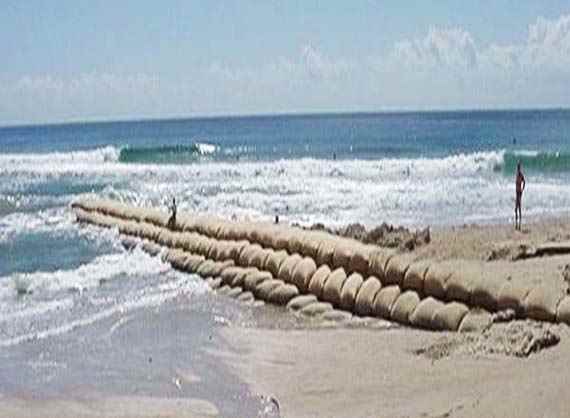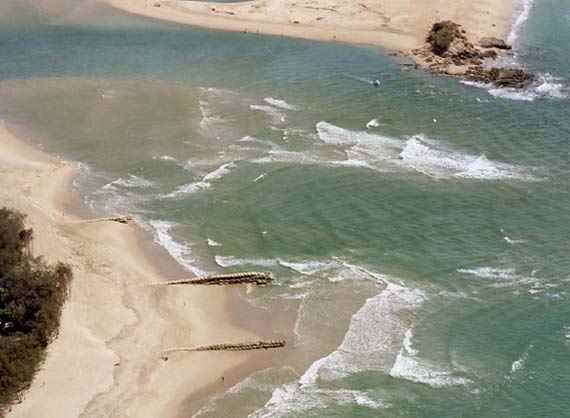 Structured embankments create sustainable buildings, low construction costs, meet the technical standards and above all friendly to the environment. With all these advantages, the soft embankment has proved its superior advantages and is the preferred trend of design consulting units in the current construction.
AT & T Company is one of the pioneers in this field in Vietnam. With a team of experienced technicians, with the support of foreign strategic partners such as BBG Engineering Consultant - Germany, Naue - Germany, WKK Engineering Consultant - Indonesia, SER - Malaysia .. - units We have successfully implemented many anti-landslide embankment projects in South East Asia with similar natural conditions in Vietnam, we are able to provide total solutions for customers from design to supply. material selection and construction.
For more information, please visit: http://www.softrock.vn/
Or call 0905.040.542 (Mr. Quang Anh) for specific advice.