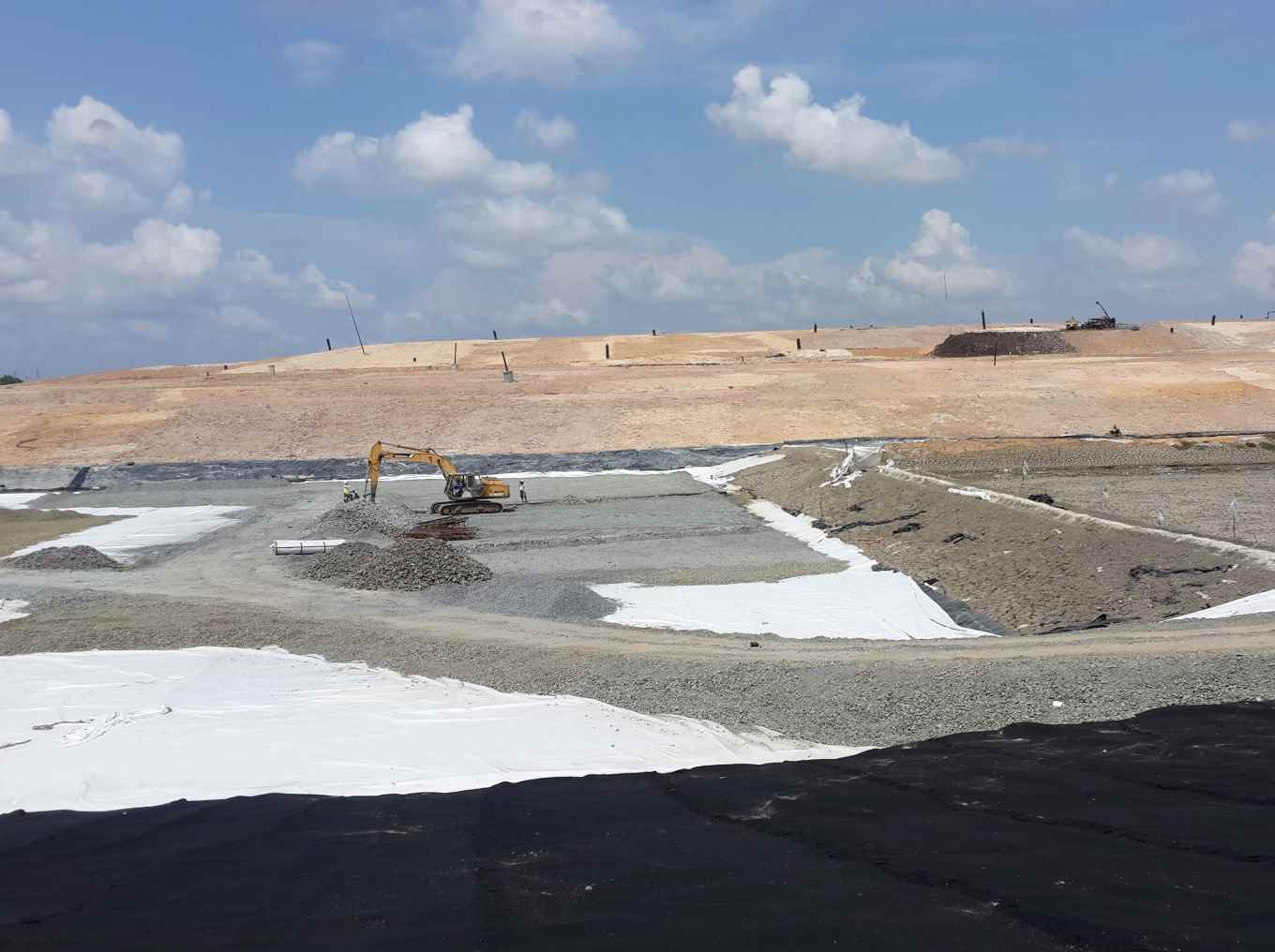 Landfill No. 3 of Phuoc Hiep Waste Treatment Complex with a total area of 15ha, a total height of 35m (15m below ground and 20m on the ground), burial sites can handle more than 6 million tons in nine year, average processing capacity is 2,000-2,500 tons / day.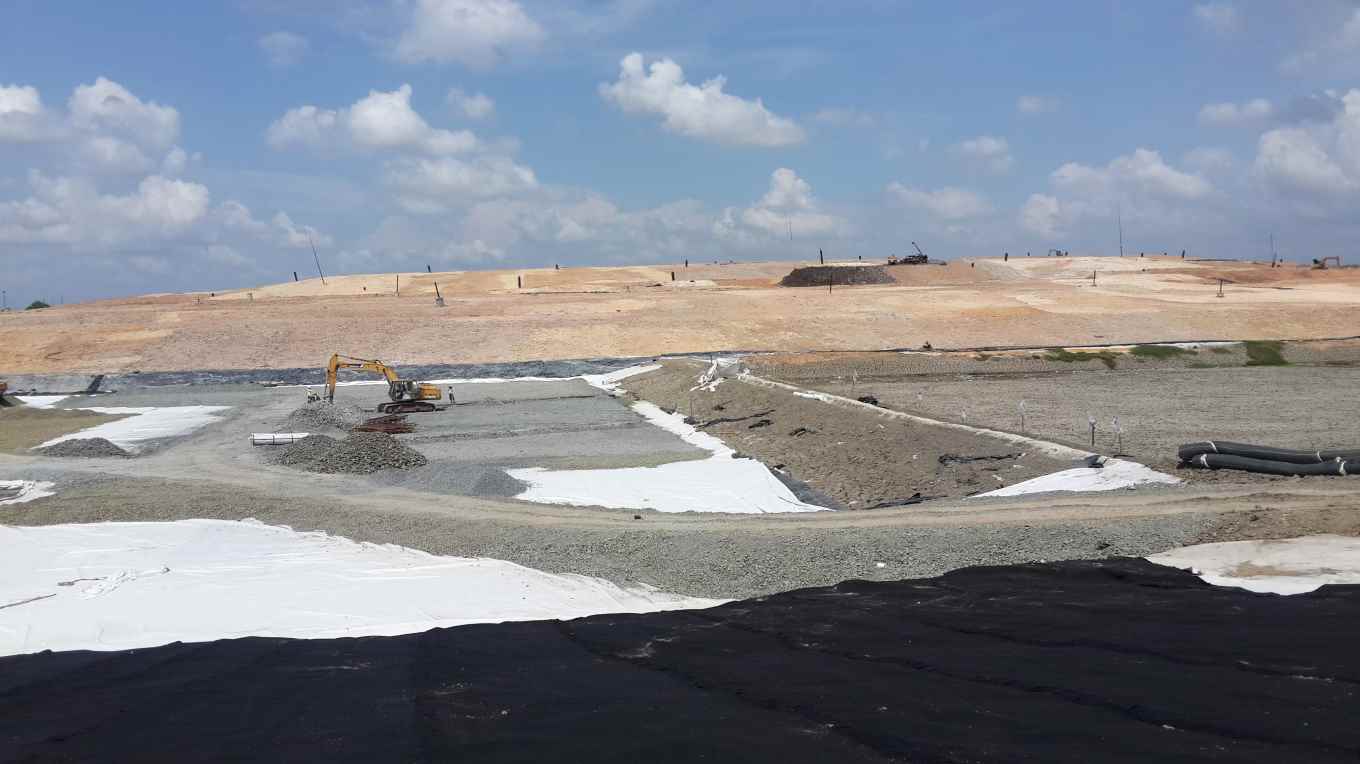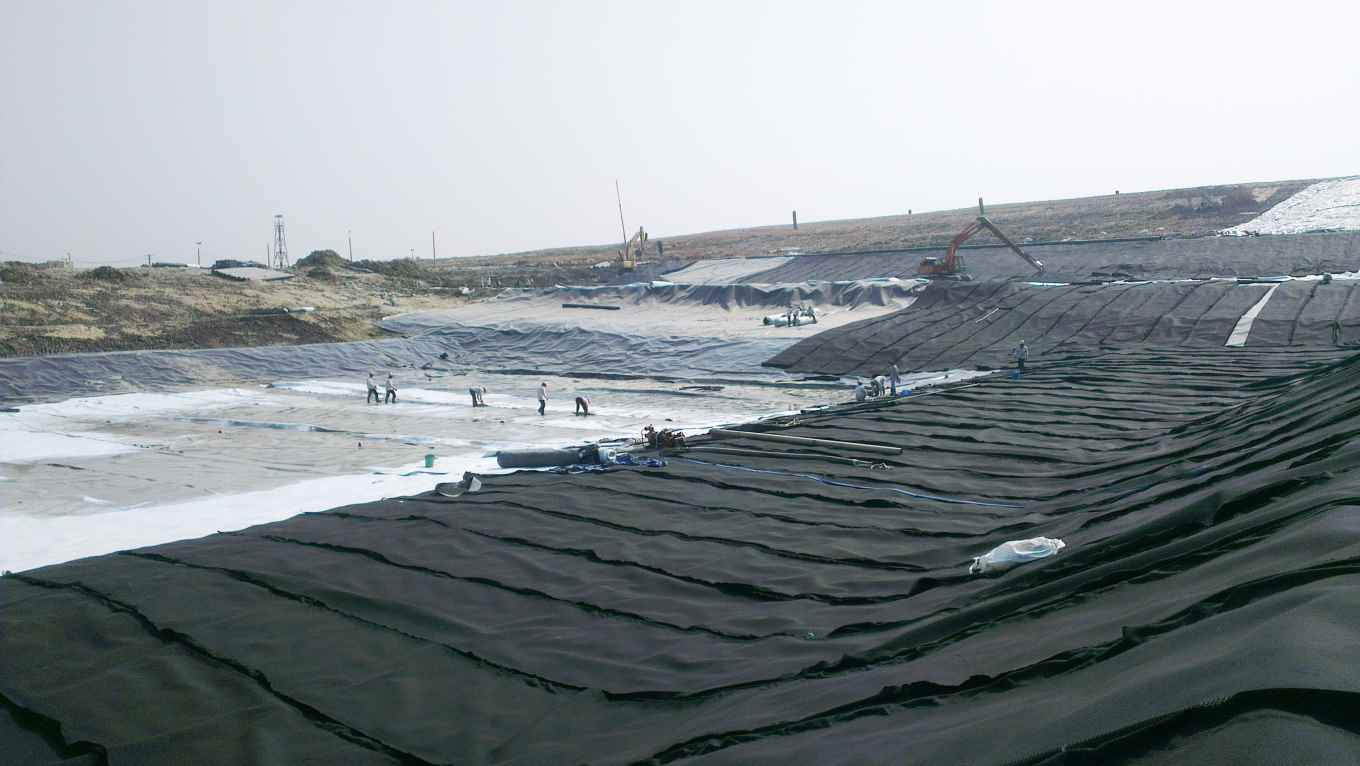 Burial Ground No.3 was built and operated according to KBEC Korea technology. Garbage is buried in buried compartments, ensuring the safety of the surrounding environment thanks to the separation of the underlaying system and the 20m deep cement pile wall system surrounding it.
Landfills also have other construction systems, all construction systems are designed and constructed in accordance with the current regulations of Vietnam.
Landfill has completed 50% of work progress. AT & T continues to be a partner of the KBEC contractor in the supply and construction of geotextile materials and HDPE membrane for this project.