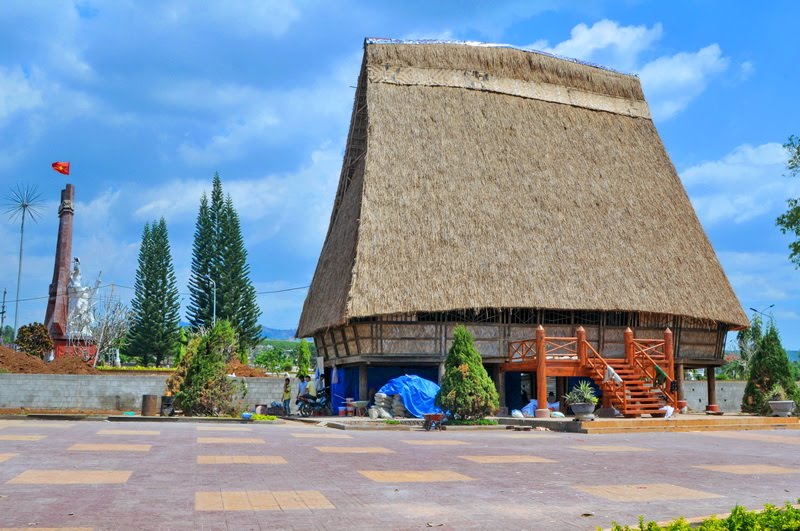 Tan Canh has long been a place famous for its wartime battles, a source of power for Vietnamese generations, especially ethnic people in Kon Tum province. Particularly, on April 23, 1977, the leaders of Kon Tum Province and Dak To District were honored to receive the special national relics ranking, thereby reaffirming their political and economic position. important of the locality. Located in the north of Kon Tum province, only 40 km from Kon Tum city and 14 km from Ho Chi Minh highway. Over the past years, the economy of Dak To district has prospered, has gradually moved toward commodity production with the annual average growth rate is stable.
However, along with the economic development, environmental issues, domestic and industrial waste have increased as production facilities have grown, landfills are overloaded and can not be guaranteed. Requirements for environmental protection. In this situation, on 14/10/2016 Kon Tum Provincial People's Committee has issued decision No. 1218 / QD-UBND approving the policy of investment construction waste disposal site on an area of ​​36,500 m2 in Tan Canh , Dak To district with a total investment of approximately 20 billion. The project is expected to improve the local environmental quality, ensure public health and thoroughly treat secondary pollution sources and environmental problems caused by old landfill during its existence. .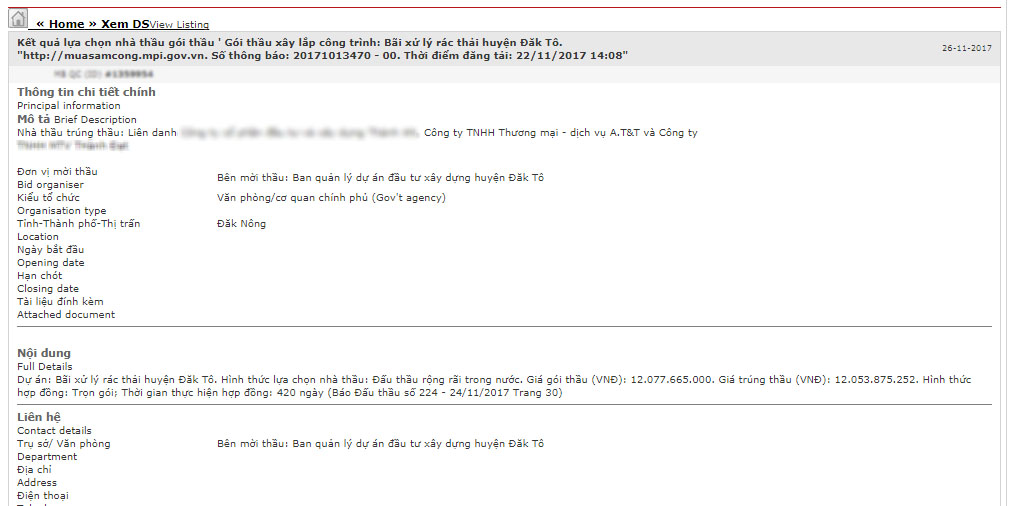 With many years of experience in the industry, strong financial capacity and outstanding construction capacity has been confirmed through a series of large waste treatment projects over the years. AT & T and its partners won the basic construction package of the project with the total value of VND 12,053,875,252. In particular, AT & T will undertake the complete supply and construction of HDPE membrane waterproofing 2mm thick with a volume of approximately 30,000 m2 to work the foundation for the garbage pit and the treatment category. Sewage.
On November 24, 2017 at the head office of the Dak To District Construction Investment Project Management Board, AT & T together with its partners signed a contract to build the construction works. Completion of the project in the shortest time, ensuring the requirements of progress and quality as signed contracts.