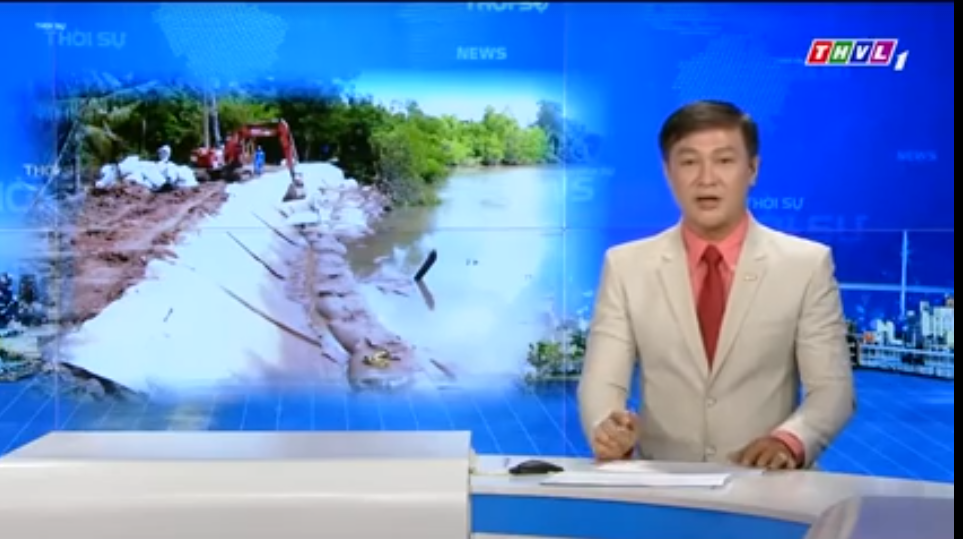 AT & T Company Limited has coordinated with the Irrigation Department of Vinh Long Province to carry out the work of reinforcing the landslide on Long Ho River, passing through Long Phuoc commune by means of soft rock embankment.
Below is the information video of Vinh Long Television performed at Long Ho River, Vinh Long Province
The Soft Rock soft embankment is made by permanent melaleuca pavement, then the sandbag is sewn by geotextile in the form of a stepped tread. When the height of the sandbags is equal to the road surface, it will be covered with a layer of soil and grass for protection.
Soft Rock will save nearly half of the cost compared to traditional concrete methods, while life expectancy is comparable. In addition, this method also contributes to flood control, ensuring people's living and stabilizing agricultural production.
The main structure of the soft embankment system is Soft Rock geotextile made of Terrafix or Secutex non-woven geotextile made in Germany. The special durability of the non-woven fabric allows the Soft Rock Geotextile to withstand extreme weather conditions.
Soft rock soft rock is the advanced solution with fast execution time, cost saving, long-term efficiency and especially friendly environment. In some provinces - the Mekong Delta has applied this technology and showed high efficiency of landslide response.
For more information please visit http://www.softrock.vn/
Or call 0905.040.542 (Mr. Quang Anh) for specific advice.